Meet Our Team
International Legal Assistance Stryjewska – Cagnetta & Partners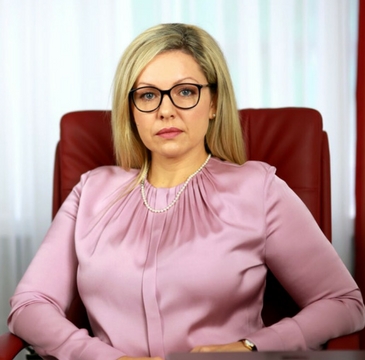 Wioletta Grażyna Stryjewska
Lawyer Wioletta Stryjewska has at least 10 years of experience gained during internships and at her own Stryjewska Law Firm – Cagnetta & Partners. Has been registered as a lawyer since 2010, when she had her internships in Trieste.
She graduated from the University of Trieste and the University of Olsztyn with a degree in law.
She has been gaining experience in law firms in European countries and been expanding her education in community law and international agreement law.
She speaks Polish, Italian, English and Russian.
Fabio Petracci
Attorney Fabio Petracci has gained his degree at the University of Trieste.
He's been gaining his experience in legal departments of different firms and banks, handling the cases for discharges, pensions, accidents at work or intimidation.
He participates in different test as a legal adviser. The tests cover many subject of the legal law, especially public employment.
He's a chairman of a regional Italian lawyer association AGI – Giuslavoristi and a member of the domestic board.
He specializes in the labor law.
Linda Ravo
Attorney Linda Ravo specializes in European Union law and international law.
She started gaining her experience in law firms in Trieste.
She has participated in many training courses and seminars about the international and European Union law.
She handles legal counseling in the international and public law. She participates in updating the legal department for the European Union law on the European Lawyer Association's website (www.aige.it).
Matteo Belli
Lawyer Matteo Belli is a member of the Trieste law firm and his specialty is forensics and labor law. His interests include punitive damages and agreements.
He has gained experience in different jurisdictions, which are: Courts, courts of appeal or Tribunals, as well as administrations e.g. in the labor inspectorate or INPS.
He gets clients with problems relating to employment, disciplinary discharges, bankruptcies, mobbing, damages etc.
He keeps learning and participates in different training courses in the area of labor law.
Riccardo Lombardi
Riccardo Lombardi has graduated from the University in Parma, with the degree in economy and finances. Additionally he has been studying in the field of the management of the projects of innovative cases as well as in tax legislation. On the university of Bari he had got the license to practice as an auditor as well as practice in law and economic departments.
Since 2011 he has been registered as the Statutory Auditor. In may 2011 he had receive a title of the Ombudsman in civil and trade disputes.
He has gained his experience working in companies specializing in, among others, trade and customer services, and later on as an auditor.
Currently he is a Law Statutory Auditor of the account books.